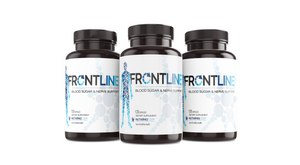 My blood sugar is not rising much above 150 when I eat and I have stopped taking metformin and don't appear to need to restart it. My blood sugar measurements daily are the best they have ever been!
I have noticed reduced numbness in bottom of foot and reduced blood sugar readings. If these readings continue I can reduce Metformin & Glipozide Rx. 
After 3-weeks I have noticed that my toes are not getting numb. Also, the swelling in my legs from bypass surgery has really gone down!
Meet Dr. Evan Lewis PhD
As a clinical research scientist and former professional athlete, I know how important nutrition is for optimal health. 
Today it is harder than ever to make good nutrition choices and to be active. Too many people are suffering from prediabetes, diabetes and neuropathy and it is ruining lives. We take our health for granted until it is too late and then use drugs to mask symptoms. 
I have spent over 10 years researching nerve health,  regeneration and diabetes management to provide a better solution for your health. FRONTLINE is my way of bringing years of clinical research out of the lab to provide you with a safe, natural and clinically effective therapeutic solution to regain or optimize your health. 
Find your nutrition therapy
CONTROL BLOOD SUGAR
FRONTLINE is specially designed to help optimize blood sugar.
This is achieved by reducing carb cravings, clearing sugar from the blood and improving insulin sensitivity. 
This is the most powerful product available today without a prescription.
Control my sugars today!
NERVE PAIN, NO MORE
Peripheral neuropathy affects 1 in 4 people with prediabetes and 1 in 2 people with diabetes.
Painful symptoms are first noticed in the feet and lower legs before affecting other parts of the body.
FRONTLINE provides the necessary nutrients to help protect nerves from damage and provide relief from nerve pain.
when will I notice a difference?
OPTIMIZE YOUR HEALTH
You are likely at risk of nutrient deficiencies that can lead to diabetes, neuropathy or other health challenges. 
FRONTLINE is here to provide the nutrition you need to be healthy and live your best life.
Optimize my health now!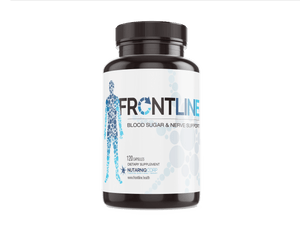 FRONTLINE Diabetes
Sale price Price $69.99 Regular price $99.99